The Gold Wing Road Riders Association Visa® Platinum Rewards Card
Funds from our new Visa program will help us maintain our low membership dues structure and benefit our Rider Education Programs.
Receive Visa Platinum benefits including online banking, auto rental, travel insurance, and much more!
Earn redeemable rewards points by shopping at participating retailers.
Show your Gold Wing Road Riders Association support and pride by choosing one of our customized card designs.
Have the security of fraud protection and 24/7 emergency customer service.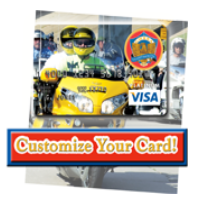 For more information about
Gold Wing Road Riders Association
visit http://www.gwrra.org